Today I'm linking up with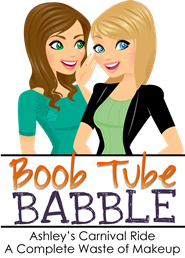 I'm talking about TV intros today!
Remember when the theme song took at least a full minute of show?
Example: Full House
I remember seeing the opening credits for Lost and thinking "Wait, did we miss something?"
I can't decide if I like a longer or shorter opening better. If you have a cool theme song (like House or CSI) I'm probably going to be okay with listening to 60 seconds or so...But I do like just cutting to the show as well.
So, which do YOU like better?